I noticed a new feature in the Azure portal today called "Templates" which allows you store JSON ARM templates in a library for easier deployment and access of your templates.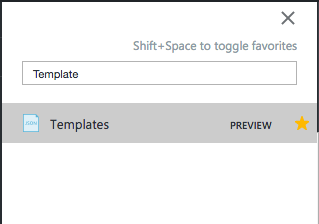 Creating a new template.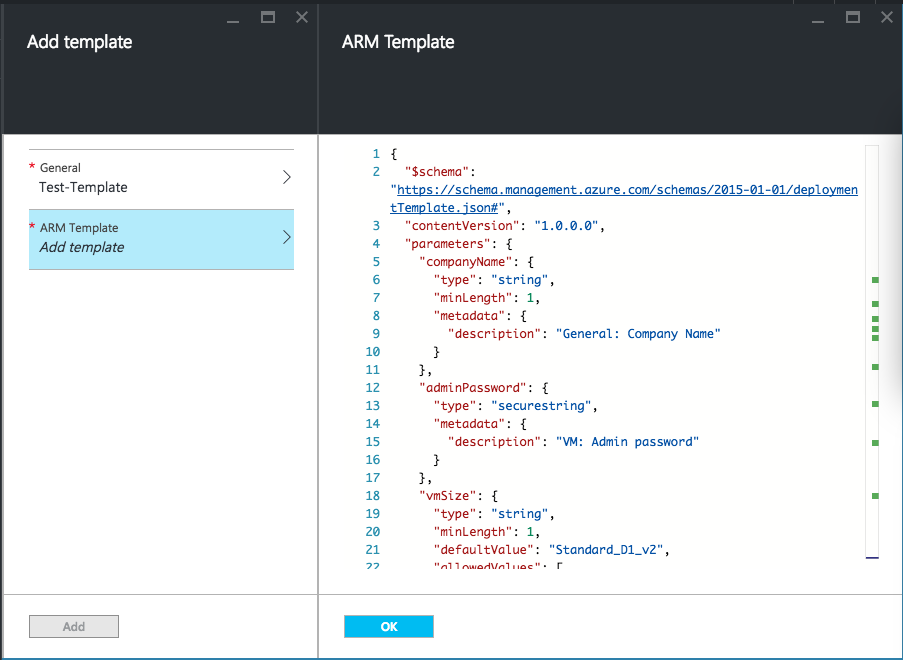 Deploying a saved template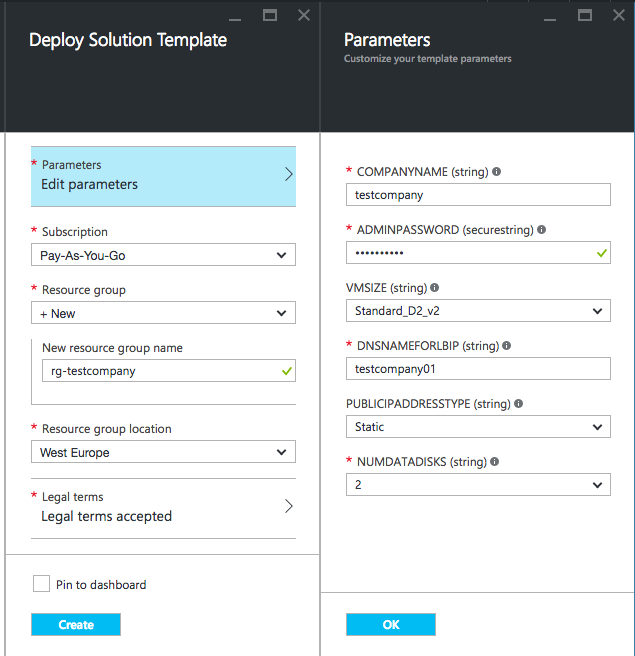 Using RBAC you can control who can edit or just deploy templates. Being able to restrict users to only deploying approved templates has a lot of advantages.
You have to use the "Share" button, which once clicked opens a blade that is exactly the same as a RBAC blade.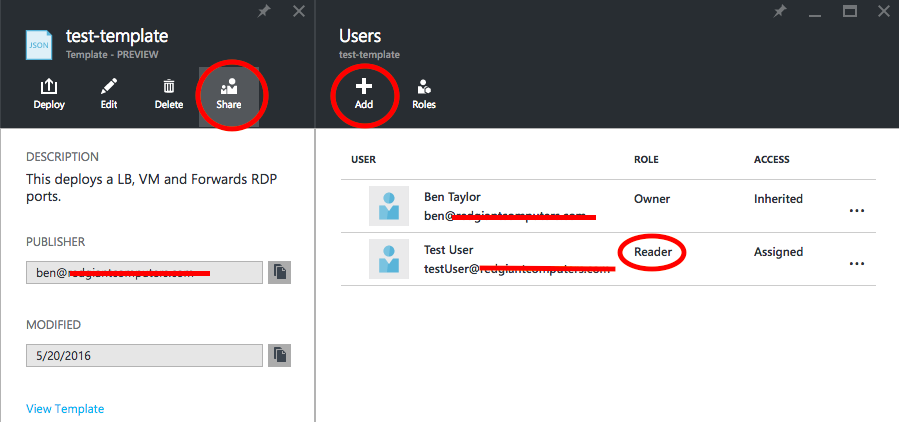 Below is what the user sees from there perspective.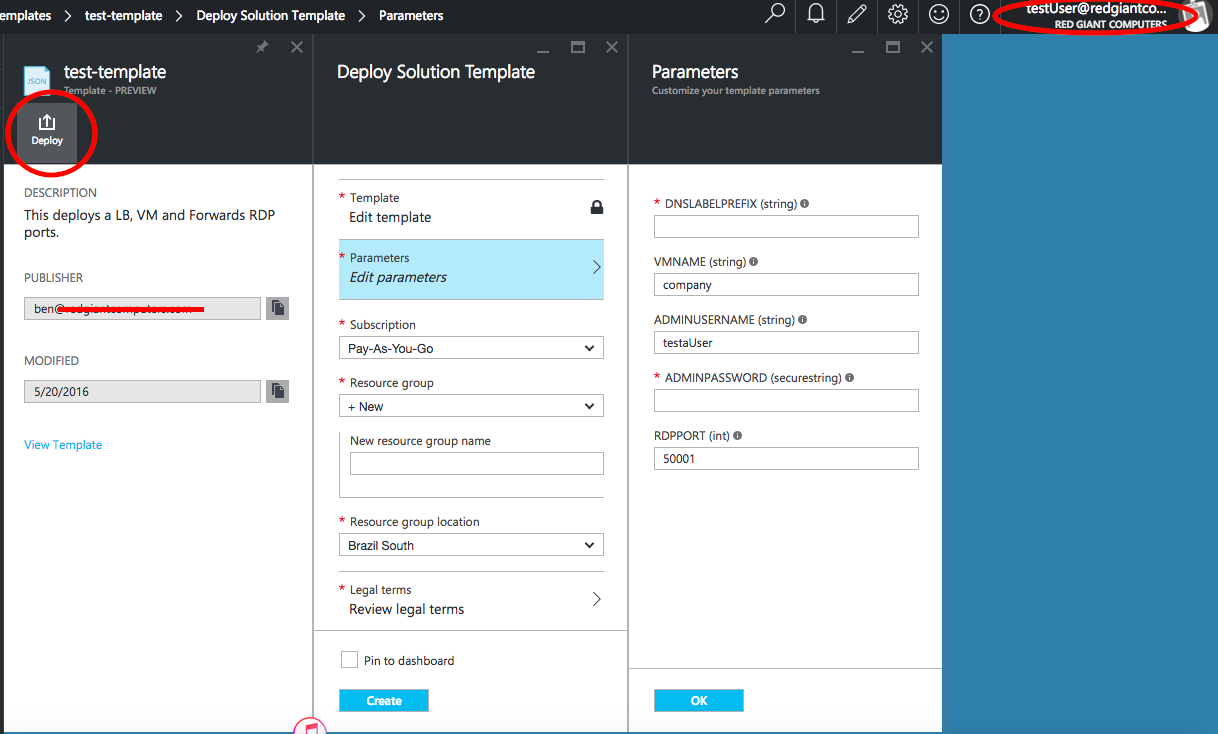 One feature I think is currently missing is integration with GitHub or VSO.